Learning about DNA
March 13, 2023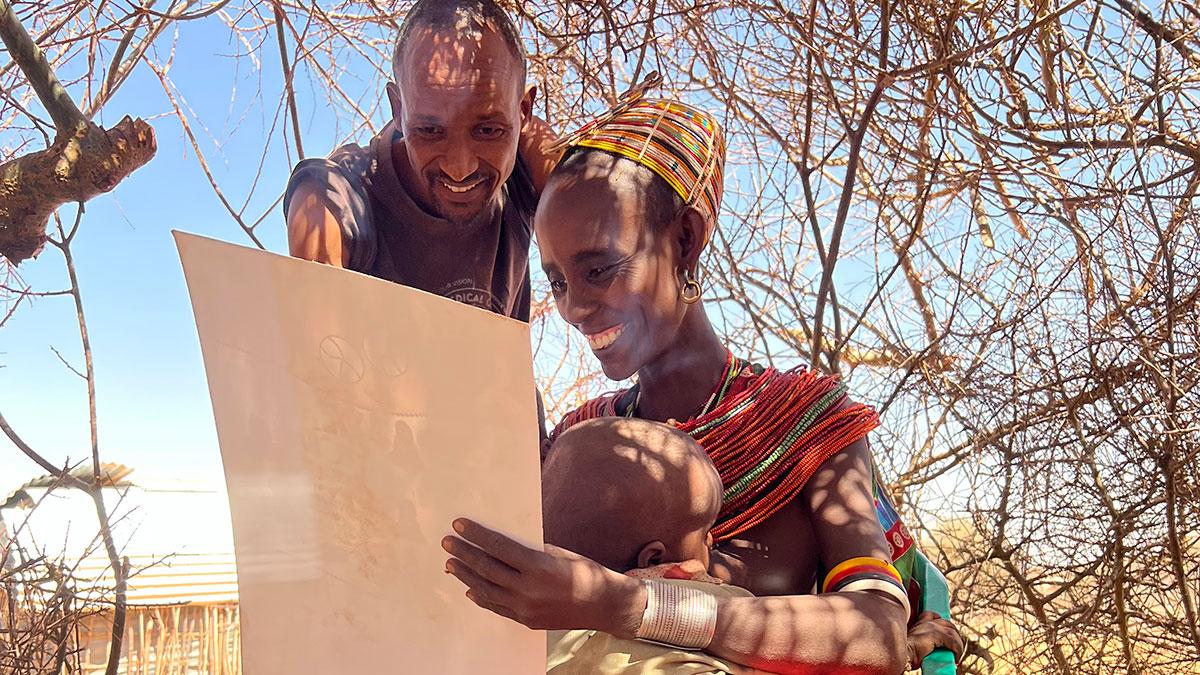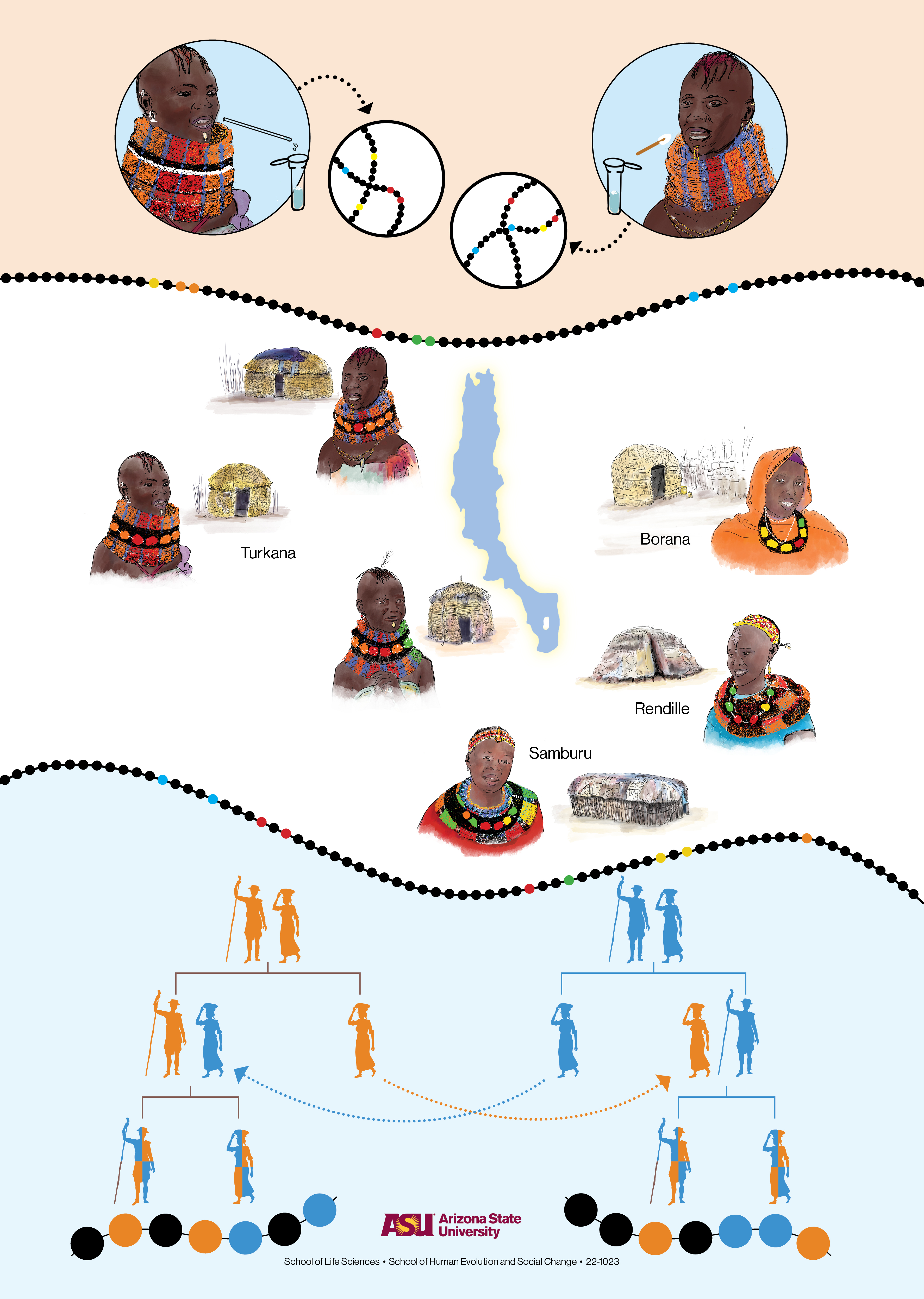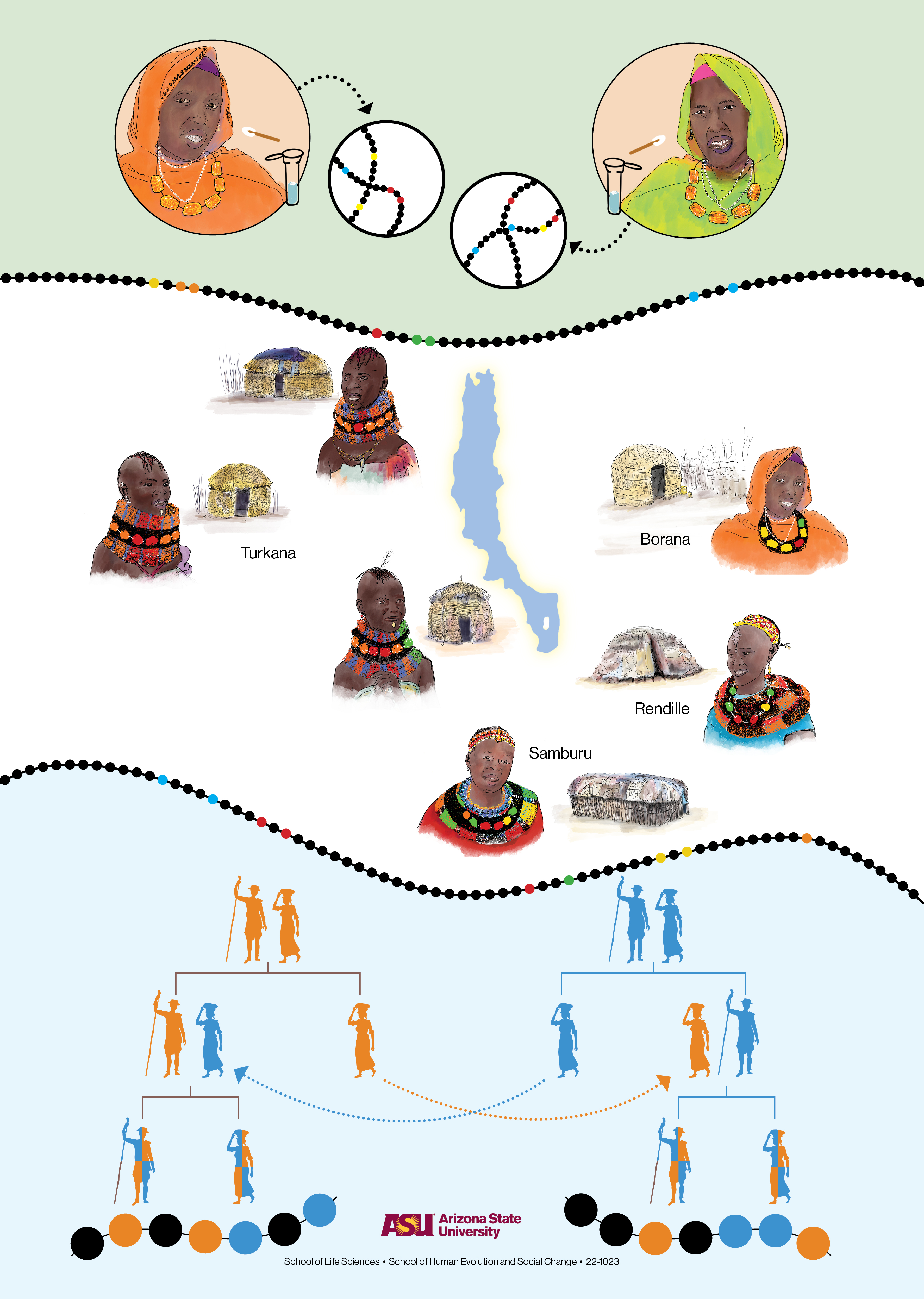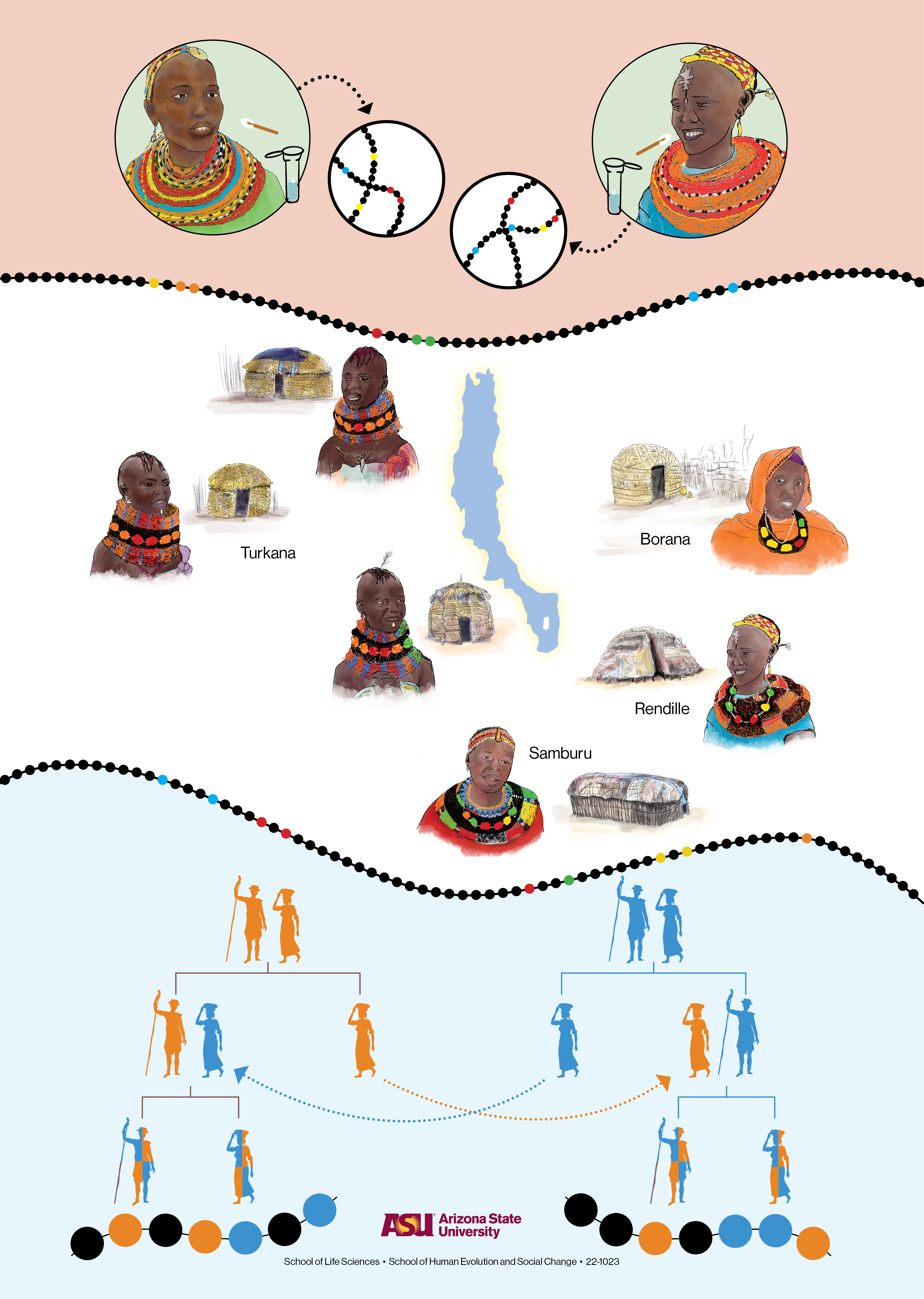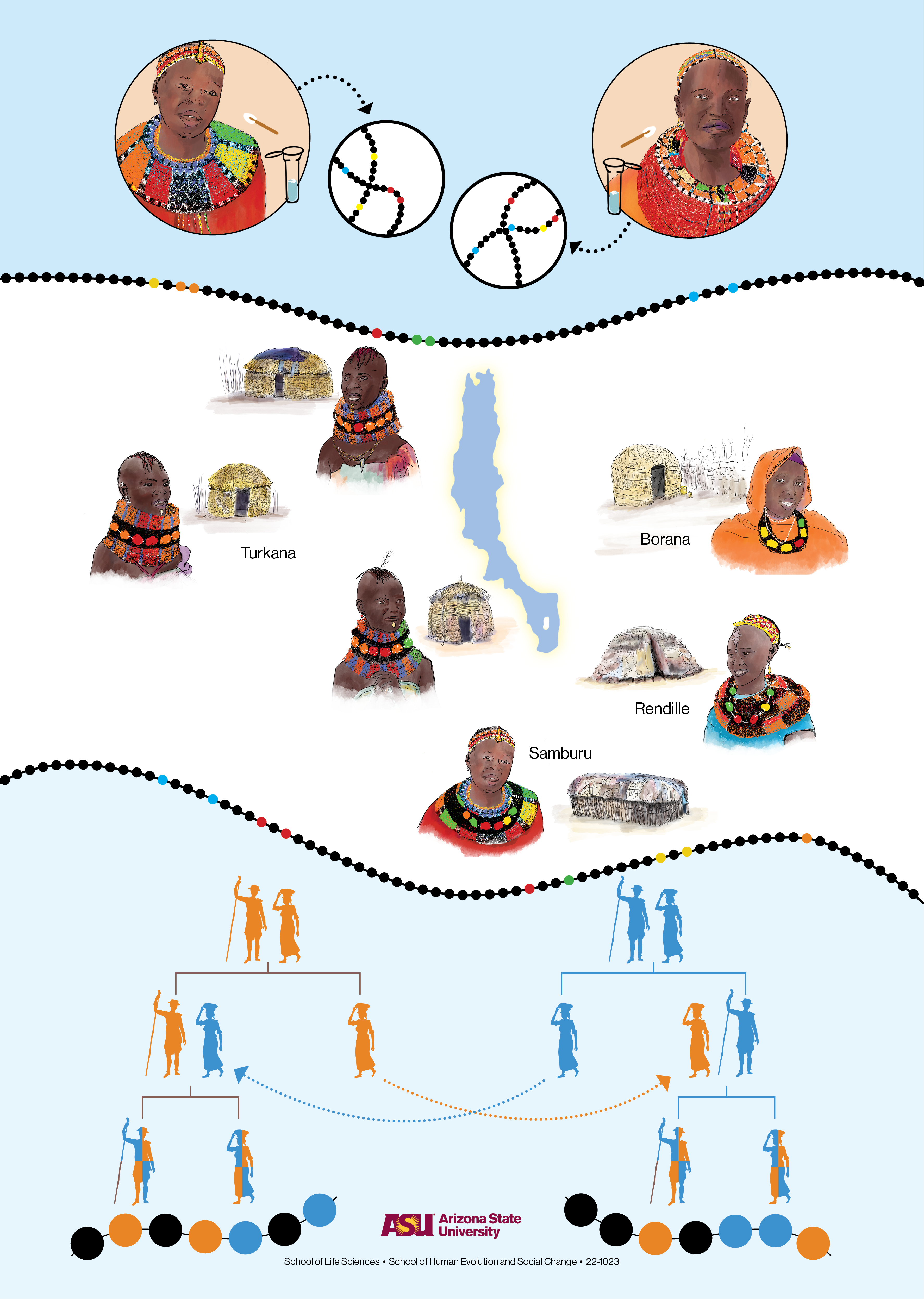 With the success of our earlier round of illustrations for the Lake Turkana region communities in Kenya, we received feedback to create more relatable imagery specific to each region, similar to the ones we did for COVID 19.
We recently received word that these new illustrations with a focus on specific cultural identities was a big success as people began to focus on the research through relatable imagery. This truly shows you how important it is for us to continue to promote cultural inclusiveness.
The images have truly been nothing but a success. Watching people react and learn from them is the best part of every interview I do. We don't have to tell participants who is pictured in the poster - they tell us! This project is a success because of your thoughtful representations and I believe they will become an example of how to appropriately disseminate genetic results. Thank you for these images, I will never be able to thank you enough.
I cannot thank you enough for creating the images that hundreds of people are responding to so viscerally. It has been a highlight of my fieldwork. Thank you so much.